I purchased a Tascam RC-71 remote on ebay to go with my Tascam 48 reel to reel recorder. When it arrived the remote was not working. After wiggling the cable every way I could and still nothing, I noticed some small nicks in the cable that were suspect.

Next step was to take apart the remote and see if I could find the problem. After removing the cover on the remote end, I tested the connections between the plug at the recorder end of the cable and the remote end.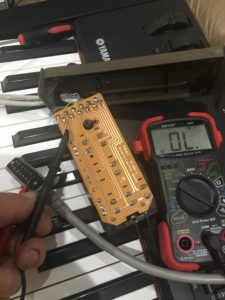 There were several pins not making a connection on both ends, no doubt, this was the problem. I downloaded a pin out diagram from the Dr Zee Workshop for the RC-71. From looking at the diagram I needed 5 pair or 10 wires to make the connections from the plug end to the remote.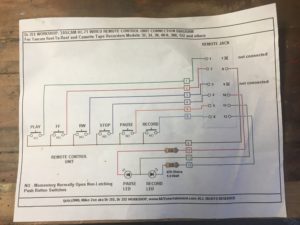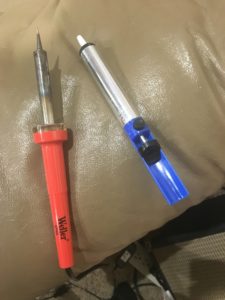 Now the hard part, the connections would have to be de-soldered from the remote end and the Ethernet cable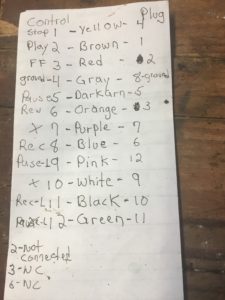 soldered in. Before I started, I made a hand written diagram denoting colors and pins to connect the new cable. Then I cut the plug end off with about a foot of the original cable remaining and carefully connected the Ethernet cable to the remaining cable using solder and heat shrink tubing. After testing pin by pin with the pin-out diagram, I was ready to test with the recorder.
Once again the remote was working!!! A successful project completed!!